Rick Wilson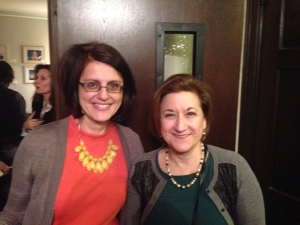 Dr. Wilson and his wife Michelle (R) were delighted to receive an invitation from our patient Leesa Maule (L) to attend, as guests, their first religious ceremony of the Bahá'í Faith. This was an especially meaningful and delightful occasion, as the holy day was the Celebration of the Birth of Baha'u'llah, founder of the Bahá'í Faith. Thus, on Friday, November 13, we all heard the moving and fascinating story of Baha'u'llah's life, the trials he faced and his eventual achievements. And the accompanying music was very beautiful!
One of the core Bahá'í beliefs is that there is only one human race, and it has the potential to live in unity. Bahá'u'lláh asserted that prejudice—whether based on race, ethnicity, nationality, religion, or social background—must be overcome if humanity is to create a peaceful and just global society. Bahá'u'lláh gave special attention to the problem of prejudice. At the heart of His message is a call for mutual understanding and fellowship among nations, cultures, and peoples.
In light of the ongoing strife in the world, this is an essential message indeed.
Here is the website for the Philadelphia Bahá'í Community: