Richard Wilson DMD, P.C. Premier Dental Savings Plan
No Insurance? We Can Help
Richard Wilson DMD, P.C. Can Make You Smile With Our Premier Dental Savings Plan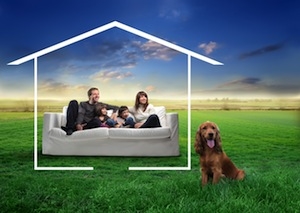 Being a member of our Premier Dental Savings Plan offers you the ability to obtain your dental treatment at reduced prices. In an effort to help our patients who do not have dental insurance, we have designed an affordable alternative plan to maintain your dental health. This is not Dental Insurance, and is exclusive to our office.
Our Premier Dental Savings Plan will allow you the opportunity to visit our office regularly for your preventive dental care. In addition, all other dental treatment, if necessary, will be discounted by 20%*. You simply pay 80% of our regularly posted fees. Preventive care, which includes regular cleanings and examinations, is essential for optimal dental health. This Plan will help you to make regular visits to Dr. Kuang and Dr. Wilson. NOW THIS IS SOMETHING TO SMILE ABOUT!!!!
Enrollment includes the following services for one year only at No Charge
Two prophylaxis (cleanings) per person per policy year.
Additional cleanings 20% off regular fees
Two oral exams per person per policy year
Two periodontal screenings per person per policy year
Intra-oral camera imaging and photographs
Bite-wing X-rays (Checkup X-Rays) once per policy year
Fluoride (for children 12 and under) once per policy year
Full series X-rays every 5 years only if continuous membership in this Plan is maintained
20% off of all other dental procedures in our office only *excluding Invisalign which will be offered at a 10% discount. This Plan can only be used at Richard Wilson DMD, P.C. There are no discounts for any specialists or third parties. Full payment of fees is due at the time of service. Enrollment fees and posted fees are subject to change at the renewal of each enrollment period into this Plan.
Provisions of the Plan
No waiting periods
No age limit
No refunds
No deductibles
No maximums
No claim forms to fill out
No prior authorization required
No exclusions for pre-existing conditions
No long-term commitment

Enrollment fee is nonrefundable
Full payment of fees is due at the time of service
There will be a fee for a broken appointment without 24 hour notice
A second missed/broken appointment nullifies participation in the Plan and the enrollment fee is forfeited
Not transferable to another party
Does not include work in progress
Cannot be combined with any other insurance, dental plan, coupon or discount. Failure to comply with this provision will result in termination from the Plan and forfeiture of the enrollment fee.
Our Premier Dental Savings Plan is available for purchase by individuals and families. Any individual or family member whose membership lapses in consecutive years, and who wants to rejoin the Plan, must pay a $100 fee in addition to the enrollment fee.