Vincenzo Luccardi Statue of Saint Appolonia
Last night, Dr. Kuang and I, Dr. Wilson, attended a highly innovative lecture on periodontal treatment at Penn School of Dental Medicine. While there, we encountered this superb statue of Saint Appolonia. The sculptor was Vincenzo Luccardi. His dates were 1811-1876.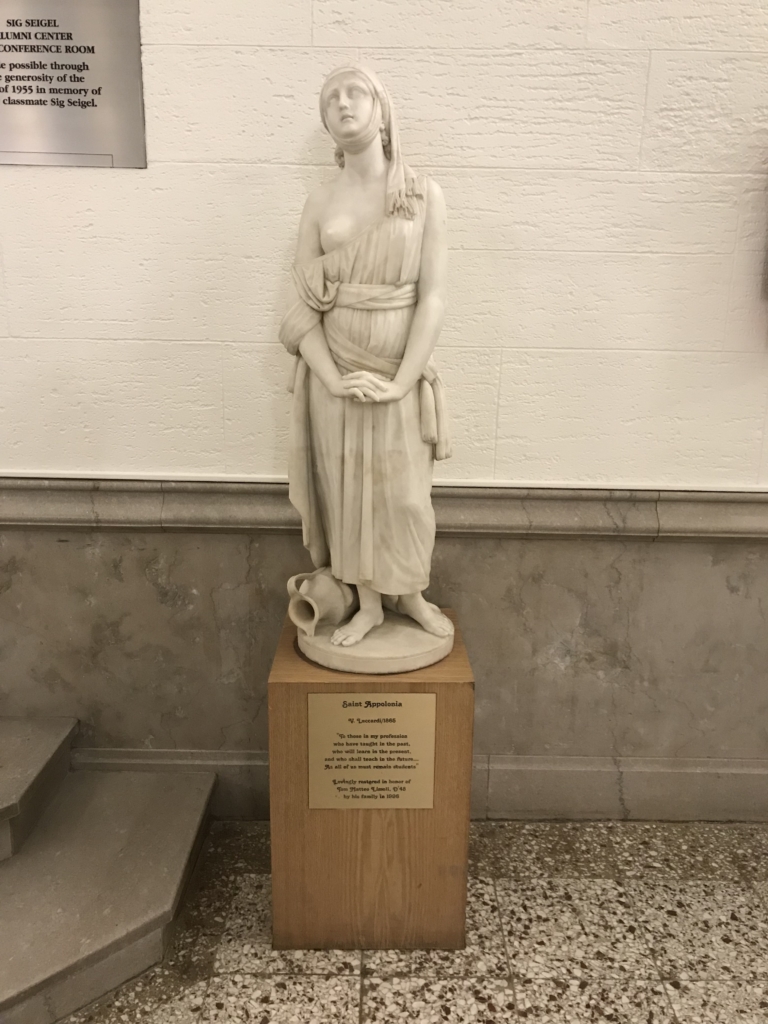 Saint Appolonia was an early Christian from Alexandria, Egypt. She was martyred for her faith in A.D. 249. Her assailants attempted to force her to recant her faith and utter a blasphemy. When she refused, by repeated blows they broke all her teeth. The mob then built a fire and threatened to burn her to death unless she recanted. According to the historian Dionysius, Saint Appolonia reacted by leaping into the fire herself, rather than being tortured further and allowing her will to be broken.
To this day, in the Roman Catholic and Eastern Orthdox churches, Saint Appolonia is popularly regarded as the patroness of dentistry and those suffering from toothache or other dental problems.
Interestingly, Saint Appolonia has most often been depicted as a woman in the prime of her youth, yet historrical sources indicate that she was in her sixties or seventies at the time of her passing.
When I saw this splendid work last night, I stood there in awe at its incredible technical execution. Senore Luccardi is, perhaps, under-rated.
This work by Luccardi is meaningful to me because of the way it symbolizes my profession's highest purpose, which is to relieve and even to prevent human suffering. Further, Saint Appolonia reminds me–on an almost personal level, as if she is speaking directly to me across the span of ages–of mankind's frequent cruelty towards itself, and of how supremely important it is to strive all throughout our too-brief lives to prevent such cruelty, wherever and whenever we can.
Saint Appolonia may have died one thousand seven hundred and sixty-nine years ago, but she continues to have great meaning and relevance to this twenty-first century dentist.
2017 IAAD Symposium
On June 17th and 18th 2017, Dr. Wilson attended the 2nd biennial International Academy of Adhesive Dentistry Symposium. Hosted at UPenn, this was a remarkable meeting of minds from all over the world:
The International Academy for Adhesive Dentistry (IAAD) is a new international organization and information platform to foster the benefits of adhesive and minimally invasive dentistry among researchers, dentists, dental students, the dental industry, and patients.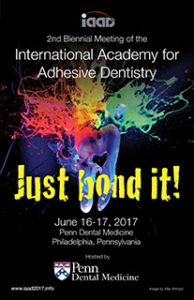 A highlight for Dr. Wilson was once again having a substantive half-hour conversation about techniques and research with Dr. Junji Tagami, center: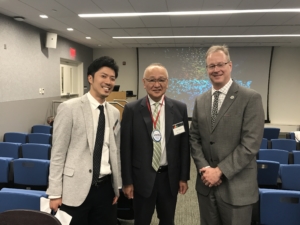 (That's young Dr. Toyoaki Kobayashi on our left, who is in private practice in Tokyo now and who has the great privilege to work with Dr. Tagami in his lab on Fridays.)
Dr. Tagami is one of the most knowledgeable dental researchers in the world, and carries on the research tradition of the late Dr. Takeo Fusayama, who was the first to determine how to successfully bond to the inner dentin of teeth back in the 1980s.
Notable among Dr. Tagami's group's recent research is the finding that with a certain bonding technique–the one we employ for you here in our practice–the adjacent tooth structure is transformed into 'super dentin.' This means that the way we bond, the tooth structure under your restoration is more resistant to further decay than a regular tooth! (Our use of ozone increases this beneficial effect even further.)
Here in this image, the 'ABRZ' is the acid-base resistant zone, or super dentin. It's next to the restoration (B) and is highly resistant to future tooth decay. Think of it as a solid rock wall alongside a creek, standing the test of time while nearby sandy banks erode away–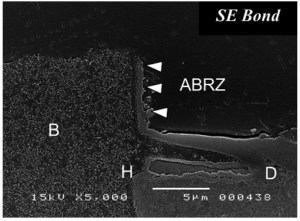 The entire two days were teeming with such information. Old colleagues were reunited, and new friends were made.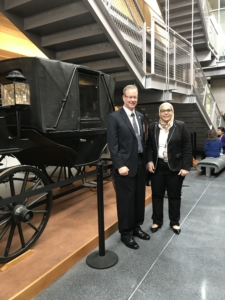 And that points to the most important thing of all. Those who attended agreed–in a world where the media and the 'leaders' are all focused on telling us who we are supposed to hate, international sharing of ideas and cooperation by a fine group such as this is a splendid way to fight back for what is right. For what is decent.
For positive change in our world.
2016 Office Holiday Outing
This year, we all went together to take a cooking class at Sur la Table in King of Prussia. This remarkable kitchen store has a big professional kitchen in back. Sur la Table offers a wide variety of cooking classes under the tutelage of innovative chefs who also happen to be great teachers.
Here are some pics of us at this delightful and learning-filled outing.
And here is the meal we made!
Dental Waterline Safety
Recently, we started using ozone to clean and disinfect our dental unit waterlines. The ozone is dissolved in distilled water, which we then place in the self-contained bottles that supply our waterlines. We've always used clean, distilled water, not street water, but the main issue is that bacteria build up in the extensive small-diameter tubing that carries water through the unit. Such bacteria can, in the wrong circumstances, cause disease.
Well, here are the results of using ozone. We tested our water with plate samplers from the Millipore Corporation. These first two photographs are of a plate from a unit that has been maintained with ozonated water for some 12 weeks now: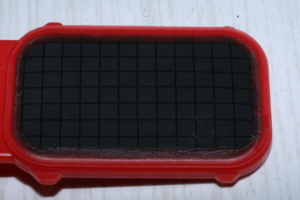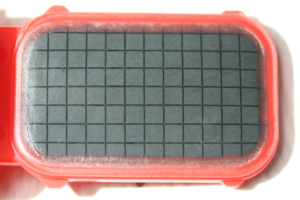 Across the gray surface, if we look closely, we see the occasional small raised dot. This represents a "colony forming unit," meaning a place were at least one bacterium was able to land and start growing on the culture medium.
Here is a plate from a unit that was only treated with other methods: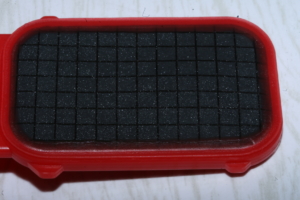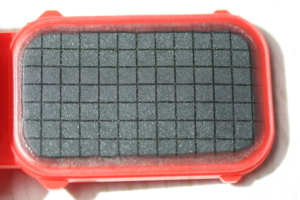 EACH little raised dot represents a colony forming unit.
Rest assured that after testing we immediately blasted that unit with ozonated water, and tested it after flushing the lines.
And we now have the cleanest dental unit waterlines in the region.
Beware Sugary Hard Candies–
http://rickwilsondmd.typepad.com/rick_wilson_dmds_blog/2016/09/please-be-aware-werthers-original-contain-sugar.html
Dental Ozone Therapy is here!
And just what, I'm sure you're asking, is dental ozone therapy?
Well, ozone is a powerful oxidant and it kills bacteria, viruses and fungi like nothing else. Our human tissues, on the other hand, tolerate ozone quite well at therapeutic doses; in fact, some of our immune cells produce ozone in order to attack harmful bacteria.
Practical uses of ozone include, but are not limited to:
-Ozone gas can be applied to cavity preparations and crown preparations to sterilize the prepared tooth by oxidizing the remaining pathogens and organic materials in the enamel and dentinal tubules (all through the roots). Bond strength of restorations is improved and sensitivity, already rare in our office, reduced to a non-issue.
-In periodontal (gum) treatment, using ozonated water in the ultrasonic instrument reservoirs has been shown to significantly enhance the results of our efforts to conquer gum disease.
-Ozone may prove to have powerful effects in preventing cavities.
-Finally, and most practically, dental ozone is reputed to put a complete halt to tooth sensitivity. In ten seconds. For months, if not years, before another application is necessary.
Here is our Longevity dental ozone unit. We are surely one of a mere handful of dental offices in the United States–perhaps the only one–with both Operating Microscopes for every dentist and hygienist, and dental ozone. We can prevent. And when necessary, we can treat at the highest level possible.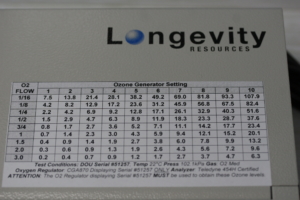 Mentees
The other side of the equation from mentors, some folks call 'mentees.' Students. Those-who-learn-from-us.
And yet–who learns from whom?
This week we had a surprise visit from Luke, who is a second-year dental student at Harvard,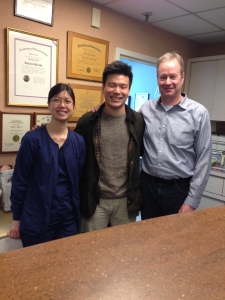 And a planned visit from Julie, second-year at Penn Dental,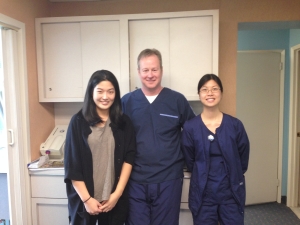 Luke and Julie both shadowed in our office back in undergrad, before their acceptance into dental school.
When I think about ethics in our dental profession, and the drive to get the diagnosis right, to treat patients with the greatest technical excellence; when I think about simple listening, and seeking after respect and plain decency–
When I think about these things in dentistry, I'm inspired by my mentors, and I'm also inspired by these two fine young people, and others who have shadowed with us. They may not be dentists quite yet, but they are unwavering in their commitment to excellence.
I worry about what corporate dentistry is doing to our profession and the trust in front of the public that we have always enjoyed. I worry about American dentistry being pushed around by the petty bureaucratic forces of government, and an unfair, profit-seeking media. I especially worry about the high cost of dental education, and how insanely deep student debt leaves recent graduates economically vulnerable for years. I do what I can to fight these challenges, but they are intense, and worst of all, threatening to the health of the patients we serve.
And then I think about Luke and Julie and their peers, and I am reassured that the future of American dentistry is bright, and we're going to be A-ok in the end.
Rick Wilson DMD
Mentors
Ha–it never hurts to have your picture taken with Dr. Jan Lindhe. He was my Dean back at Penn Dental, and is one of the world's finest researchers in the fields of periodontics and dental implants. After my time at Penn, Dr. Lindhe returned to Gothenburg, Sweden, where he remains active in innovative research that benefits dental patients worldwide.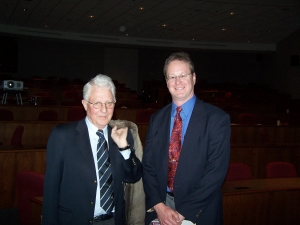 https://en.wikipedia.org/wiki/Jan_Lindhe
http://www.osteology.org/media/news/detail/news/interview-with-prof-jan-lindhe-free-thinking-is-important-in-research/
That was a few years ago. This past September, I studied with, and even had lunch with, Dr. Junji Tagami, of Tokyo Medical and Dental University, Department of Cariology and Operative Dentistry. Along with his mentor, the late Dr. Takeo Fusayama, Dr. Tagami (l) is one of the foremost scientists in the field of adhesive dentistry–engineering dental restorations to become one with the teeth they support and restore.
http://www.tmdu.net/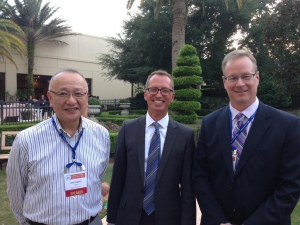 Finally, and much closer to home, my dear friend Dr. Fusun Ozer is Associate Professor of Restorative Dentistry as well as Assistant Dean for Clinical Affairs at Penn Dental. She also understands dental adhesion at the highest level and has done many meaningful and useful research studies in this field. This endears her to myself and Dr. Kuang, as we both strive to place the finest dental restorations possible at all times, working in our Microscopes with the finest materials and techniques.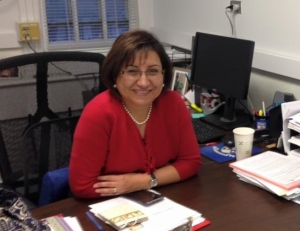 These are just three of my many mentors. I think about them often, and am permanently grateful for all the learning they've imparted to me–learning which directly benefits our patients.
Rick Wilson DMD
Continuing Education in Endodontics
Our own Dr. Shu-Zhen Kuang recently attended The Expanding Role of Vital Pulp Therapy, a dental CE course presented by Dr. Martin Trope, one of our finest academicians in the field of pulp biology, and colleagues.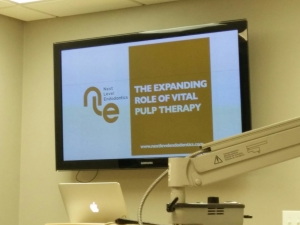 While endodontic (root canal) treatment provides relief of pain and saves countless teeth each year, we still believe it best to strive to keep teeth vital. This means that the pulp tissue inside is maintained as living tissue, not removed and replace with inert materials.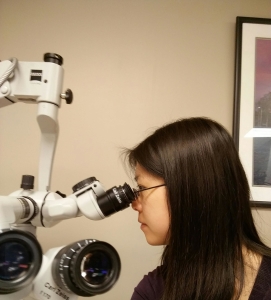 Dr. Kuang relates what she learned at the course:
"In the past, the presence of a large cavity close to the pulp ('nerve') of the tooth would most likely require a root canal treatment. With the development of bioceramic materials, that may not be the case anymore. For years, calcium hydroxide was the medicament used to treat pulp exposure from cavities. However, the top 1mm of the pulp it contacts dies off due to the high pH of the material, and then the rest of the dental pulp follows. In contrast, bioceramic materials are entirely compatible with the living tissue inside the tooth. Now many healthy tooth pulps can be saved with this innovative new dental material."
Food Talk Philly
On March 9th, Dr. Wilson had a grand time as guest on Whitney Ingram's Food Talk Philly radio show. Food Talk Philly is on WWDB:
http://wwdbam.com/food-talk-2/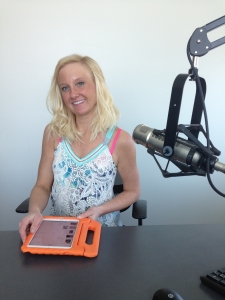 Whitney brings incredible energy to every conversation, on-air and off-, and what impresses me most is her dedication to thorough background research.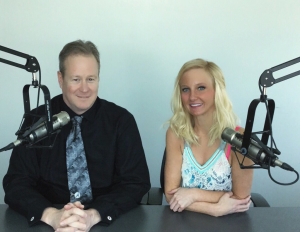 We covered a number of topics. Perhaps the one that's closest to my heart is the notion that folks who haven't been to the dentist in awhile just come on in, and get a diagnosis. Worries about cost are a big part of what keeps people away. I always feel bad about this–because dental problems never get better on their own, they always worsen over time. Which means they cost more later, not less. Cavities, gum disease, crowding and poor alignment–they all just get worse if let go.
What I hope for when it comes to patients who have 'stayed away' from the dentist is just to meet them, examine them and obtain a diagnosis. Only once we have the correct diagnosis can we determine best treatment. If there are financial concerns–and when aren't there, in modern life?–we'll talk, we'll strategize, we'll problem-solve.
First, we simply need to meet you.  ;}
Your All-Microscope Office
Have a look at our herd–or is it a flock? a bevy? a brigade?–of four Surgical Operating Microscopes:
Now every provider in our office–Dr. Kuang and Dr. Wilson, Maryanne and Melissa, Helen and Alicia–are treating you with the extraordinary advantages of light and magnification only offered by this superb technology.
A fleet. I think four Microscopes are called a fleet.
Temple School of Dental Medicine 2012
A visit by Dr. Reem Abdulrahman (L), here pictured reunited with our own Dr. Shu-Zhen Kuang (R), reminded Dr. Wilson of how many excellent young doctors graduated from Temple's Class of 2012. The members of this class will make a difference, that is sure–especially the two we have reunited here.  ;}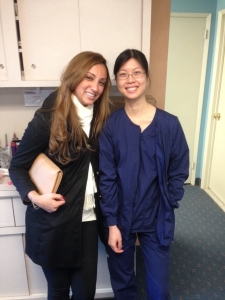 LEDs are here!
Next time you're in for a visit, you'll bask in the warm glow of our LED lighting! We recently accomplished the replacement of the old, harsh, buzzing, failure-prone flourescent lighting with  innovative energy-efficient LED lighting.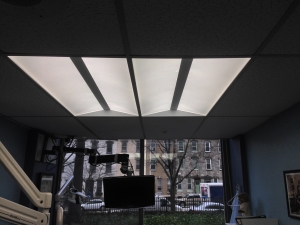 They are beautiful! AND dimmable. Never again will we have to blast a patient with needless levels of harsh fluorescent light at 7:00 AM.
There's more than that, though. Dr. Wilson carefully researched and selected the color temperature on these fixtures. In the treatment rooms, the temperature is 5,000K, which is close to natural daylight. This ensures that shade selection for dental restorations is accurate and balanced.
For the hallways and business areas of the office, the lights are 3,500K, which means a warmer, more relaxing light–the sort of light you'd want in your living room.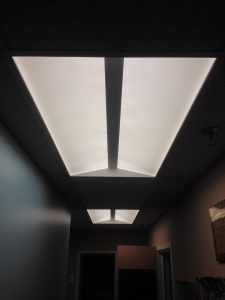 Our new LEDs speak to our environmental awareness as well–they use less than 15% of the power required to power an old-school fluorescent, fixture for fixture. They also do not hum. Over the years, that nasty fluorescent buzz put us in mind of Poe's The Tell-Tale Heart, so heavily did it weigh upon us. No more flicker either. Mercy, between the flicker and the buzz, it's amazing we never just moved our dental chairs out into that ivy-strewn courtyard and relied on the sun!
Finally, there is essentially no maintenance on our LEDs. We won't be changing bulbs anymore–which means no more 'recycling' (is that really even what happens to them?) failure-prone fluorescent bulbs that contain mercury vapor as well as argon, xenon, neon, or krypton and an inner coating made of varying blends of metallic and rare-earth phosphor salts.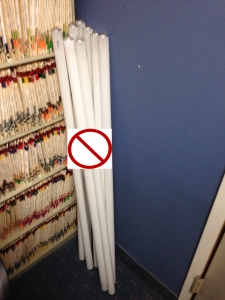 It is often the case that going Green is all upside.
2016 Holiday Outing
We once again had, as guests, the opportunity to be amazed by the culinary artistry of Chef Martin Hamann of the 1862 Restaurant by Martin Hamann at the Union League.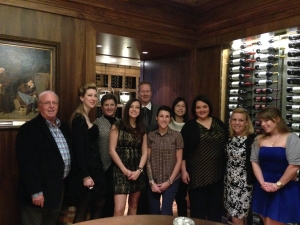 Here we go–have a look at the incredible intensity of focus of Denny Santiago (l), Josh Cormier (c) and Maratin Hamann (r) as they create a pheasant dish that Martin referred to as 'Pockets of Love.'
Which, indeed, they were.
And here, we meet Restaurant pastry Chef Courtney Terrian, working right alongside fiance Josh, who created this innovative and delightful dessert for us–
And yes, it tasted as great as it looks.
___________________________________________
Academy of Stomatology of Philadelphia
On December 8, 2015 we celebrated Dr. Shu-Zhen Kuang's induction into the Academy of Stomatology of Philadelphia. This is the oldest continuing education organization in American dentistry, having been founded in 1894.
And no, Dr. Wilson was not a founding member! He is however twice past President and for years carried out the duties of Essay Chair, arranging the four academic lectures per year. Now he is Historian, and has placed the Academy's Charter on display for a time in our office. This meaningful document was crafted by prominent Philadelphia dentists way back in 1908 and beautifully executed on a grand canvas of calligraphy. Those dedicated doctors from so many years ago set themselves to the task of elevating both the technical excellence and the ethics of dentistry in Philadelphia; their success is evident by the longevity and continued dedication of the Academy today.
We look forward to seeing Dr. Kuang's future accomplishments within this superb organization.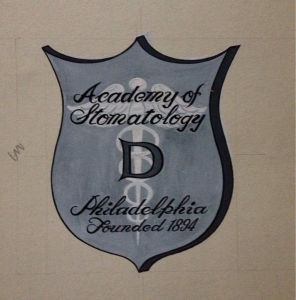 _________________________________________________________________________
Microscope Assisted Dentistry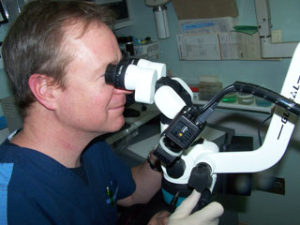 We are now an all Microscope office, with Dr. Shu-Zhen Kuang, Dr. Derek Conover and myself, Dr. Rick Wilson, performing our dentistry through these magnificent instruments–and two more on order for our hygienists, Maryanne and Melissa.
The light and magnification is so spectacular, that treating patients in a Microscope is an entirely different level of dentistry than anything that came before.
It's Dentistry V2.0, is what it is.
Cute looking little fellow, isn't he?
Just to give you some tiny inkling of how much more precisely we can treat you with a Microscope, have a look at one of my student friend's work, at each of our six successive increases in magnification. This is my friend Jaimin's lab work on an extracted tooth–performed under my guidance before she even started attending dental school. Such potential!
Microscope dentistry is defect-free dentistry.
We look forward to solving your oral health issues with the precision and excellence that are only attainable with this, the most powerful of all our modern dental technological innovations.
_________________________________________________________________________
Evolutionary Oral Medicine Inaugural Symposium
On the occasion of Dr. Marianna Evan's inaugural Ortho-Perio Symposium, Challenging Implant Rehabilitation in the Presence of Malocclusion, we had the chance for Dr. Evans, Dr. Kevin Boyd, Dr. Mike Mew and myself, Dr. Rick Wilson, to meet in person and set our jaws, so to speak, on the task of establishing an ongoing Evolutionary Oral Medicine Symposium. If the principles of EOM are to be explored and then applied in the service of improving human health, it is absolutely essential to bring dentists, anthropologists and others together in person to learn in a dynamic and interactive environment. Thus, we wish to announce that we are planning an inaugural Evolutionary Oral Medicine Symposium, to be held in Philadelphia in fall 2016.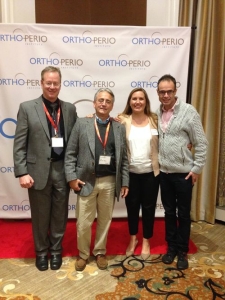 Modern dentistry, for all its technical achievements and ability to solve problems, is all about putting out fires. The fires of dental caries (tooth decay), periodontal disease and malocclusions. Yet no dental educational institutions, no large-scale waves of thought, no academic movements have ever really properly focused on preventing those fires from getting started in the first place.
The goal of Evolutionary Medicine is to prevent those fires. We include dentists, anthropologists, physical therapists, sleep apnea specialists and many other disciplines. Progress in the field of early interventional orthodontics is already dramatic, and other areas will follow.
We are now planning the inaugural Evolutionary Oral Medicine Symposium for Philadelphia in 2016.
_________________________________________________________________________
International Academy of Adhesive Dentistry
In 2015, Dr. Wilson joined, as one of the very first American members, the new International Academy of Adhesive Dentistry. In September, 2015, Dr. Wilson attended the First Biennial Meeting on Adhesive Dentistry– Science Meets Practice, in Orlando, Florida.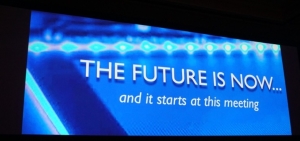 This meeting brought to life two solid days of superb speakers. A great deal of scientific knowledge in the field of restorative dentistry was shared across geographic boundaries. The Internet has in many ways broken down those boundaries; yet the sharing of ideas and innovations via electronic means is still best jump-stared by face-to-vace, personal meetings. And this sharing is how we keep coming up with better and better ways to serve our patients and solve their oral health issues.
The mission of the Academy is thus:
The International Academy for Adhesive Dentistry (IAAD) is a new international organization and information platform to foster the benefits of adhesive and minimally invasive dentistry among researchers, dentists, dental students, the dental industry, and patients.
Dr. Wilson's friend and colleague, Fusun Ozer, DDS, PhD, Associate Professor of Restorative Dentistry Assistant Dean for Clinical Affairs at UPenn, is a founding member of this remarkable group.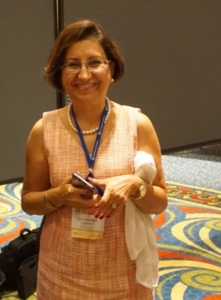 And here, in an absolute highlight for Dr. Wilson, he converses with Dr. Markus Blatz of UPenn (c) and Dr. Junji Tagami of Tokyo Medical and Dental University (l).
Dr. Tagami is one of the world's greatest living experts in the scholarship of bonding restorative materials to tooth enamel and dentin. It was an honor to meet him and to absorb some of his extensive knowledge in person.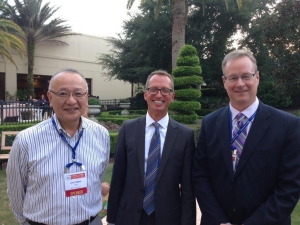 _________________________________________________________________________
Sopolife Cavity Detection System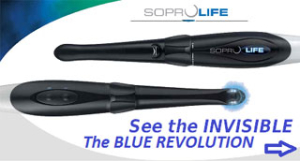 X-rays and the dental explorer have long been the tools we use to detect cavities- or their absence!- in our patients' teeth. Now there is a third method that enhances our ability to detect decay, especially in its early stages. The Soprolife camera painlessly shines a particular wavelength of light into teeth. If it fluoresces green, all is fine. If red, there is a cavity. This is a remarkable diagnostic tool that enables early treatment.
---
Picasso Dental Soft Tissue Laser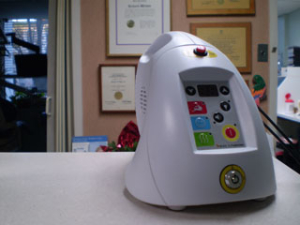 We have adopted this new soft tissue laser into our practice. It has many uses. Did you know that one of them is to stop painful cold sores in their tracks? When used in the first two days, our Picasso laser can make these uncomfortable conditions fade away, often by the very next day.