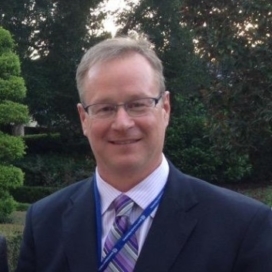 "A human being is never a commodity. Not for any reason, not under any circumstances."
Dr. Rick Wilson graduated in 1987 from the University of Pennsylvania School of Dental Medicine. He then completed a General Practice Residency at the Albert Einstein Medical Center. He taught on a part-time basis at Penn Dental for four years, and at Einstein ever since 1992.
Dr. Wilson is a member of the American Dental Association, the Academy of General Dentistry, the International Academy for Adhesive Dentistry, and the Philadelphia Academy of Stomatology, a dental continuing education society founded in 1894 which is the oldest of its kind in the United States. In 2001 and 2003, Dr. Wilson served as President of the Academy of Stomatology and for years was Essay Chairman, arranging four scientific lectures each year. He is now Historian.
Concerned with best treatment outcomes, Dr. Wilson innovated by bringing the Surgical Operating Microscope into our dental practice. Our treatments are performed with unparalleled light and magnification. Another vital factor in treatment excellence is the comfort and well-being of all the folks responsible for those treatments. Dr. Wilson is currently working on fabricating fixtures and equipment that will greatly improve the ergonomics of the dental office. This, in turn, will improve patient care.
Dr. Wilson has been married to his wife, Michelle, since 1984. She is Group Vice President, Senior Underwriting & Construction Administration Manager at the Bryn Mawr Trust Company. They have two daughters, Amanda and Jenna.
Dr. Wilson enjoys music, astronomy, restoring antique Telechron clocks, and recumbent bicycling. In 2014 he published his first novel, The Man Who Wore Mismatched Socks. That's where the bolded quote above comes from–Mrs. Virtue said it, in this brief online supplementary vignette:
https://sites.google.com/site/tmwwmms/home/the-virtue-polarization
Her statement ended up symbolizing for us the remarkable advantages of a personal, bespoke business in the midst of a maddeningly corporate world.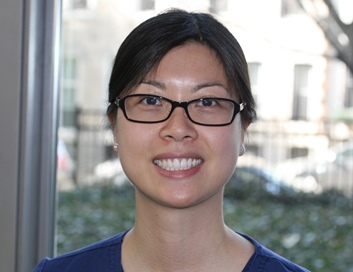 Dr. Shu-Zhen Kuang
is a Philadelphian through and through. She attended Bryn Mawr College, then received her Doctor of Dental Medicine from Temple University Kornberg School of Dentistry, graduating Summa Cum Laude. After graduation, she completed a General Practice Residency in Lehigh PA, and then she was in private practice in Langhorne PA before she decided to join our practice.
Dr. Kuang is a member of the American Dental Association, the Pennsylvania Dental Association, and the Philadelphia Academy of Stomatology. She is also a member of a Philadelphia Spear Study Club, a small group of peers which meets locally eight times a year to collaborate on actual clinical cases provided by renowned dental educator Frank Spear D.D.S., with the goal of improving their clinical expertise.
Dr. Kuang has particular interest in dental implant placement and restoration. She received post graduate training in implant placement during residency at Lehigh Valley Hospital and additional specific training in the Hiossen implant system.  She also is, according to Dr. Wilson, "a genius at dentures."
Dr. Kuang has a large extended family in Philadelphia. There's actually a fair chance that, before you meet her, you will already know one of her cousins from somewhere.  ;}

Barry F. Sukoneck, D.D.S., F.A.G.D.
Dentist Emeritus
Dr. Barry Sukoneck practiced dentistry in the Art Museum Area for over forty years. After graduating from Temple University School of Dentistry, he served two years as a dentist in the United States Air Force before joining and subsequently taking over the practice of Dr. Samuel Katz. He moved the practice into The Philadelphian in 1979.
Throughout the years, Dr. Sukoneck taught in the General Practice Dental Residency Programs at both The Medical College of Pennsylvania and Albert Einstein Medical Center, where he also served as Chairman of The Restorative Division. He has served as a consultant to Mercy Catholic Dental Plan, The Prudential Insurance Company and Practice Impact, Inc., a dental brokerage company. In 1991 he received a Fellowship in The Academy of General Dentistry (FAGD). Dr Sukoneck is a member of the American Dental Association, the Pennsylvania Dental Association, the Philadelphia County Dental Society and the Eastern Dental Society, where he is a past president.
Dr. Sukoneck has been married to his wife Carol since 1984. Carol, a former middle school technology coordinator and university instructor, is now retired. The Sukoneck's have three daughters and a granddaughter.
Dr. Sukoneck retired in June 2014. Through announcing his retirement well in advance, we all enjoyed half a year of patients saying their goodbyes and thanking this remarkable doctor for his many years of serving them.
Keep up with Dr. Sukoneck in his retirement!!
barrysukoneck.wordpress.com