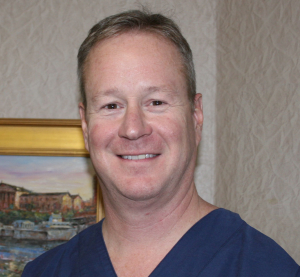 Dr. Rick Wilson
champions this excerpt from the original American Dental Association Code of Ethics, crafted all the way back in 1866:
"A member of the dental profession is bound to maintain its honor, and to labor earnestly to extend its sphere of usefulness."
Brought forward to today's world, this means listening to you, our patients; diagnosing you with care and thoroughness; treating you with the finest technology and procedures; solving your oral health problems in a comfortable environment; and educating you in how to remain healthy for years to come.

Read More
Dr. Wilson graduated in 1987 from the University of Pennsylvania School of Dental Medicine. He then completed a General Practice Residency at the Albert Einstein Medical Center. He taught on a part-time basis at Penn Dental for four years, and at Einstein since 1992.
Dr. Wilson is a member of the American Dental Association, the Academy of General Dentistry, the International Academy for Adhesive Dentistry, and the Philadelphia Academy of Stomatology, a dental continuing education society founded in 1894 which is the oldest of its kind in the United States. In 2001 and 2003, Dr. Wilson served as President of the Academy of Stomatology. He now serves as Essay Chairman, arranging four scientific lectures each year. Dr. Wilson is consultant and staff dentist to the Royer-Greaves School for Blind in Paoli, and is a Fellow in the Academy of General Dentistry. In March of 2015, Dr. Wilson was given an appointment as Consulting Scholar of the University of Pennsylvania Museum, reporting to Dr. Janet Monge in the Physical Anthropology Section. Our goals in this collaboration include exploring how the human dentition has evolved with the many changes in the human diet over the centuries.
Dr. Wilson has been married to his wife, Michelle, since 1984. She is Group Vice President, Senior Underwriting & Construction Administration Manager at the Bryn Mawr Trust Company. They have two daughters, Amanda and Jenna.
Dr. Wilson enjoys music, astronomy, restoring antique Telechron clocks, and especially bicycling. In addition, he writes on a wide variety of dental health issues and occasionally touches on medicine and society. Visit Dr. Wilson's blog here! (If you have a specific concern, the "search" feature on Typepad works very well.) His novel, The Man Who Wore Mismatched Socks is available on Amazon.com in print and Kindle formats. He is hard at work on the sequel. Both works make the assertion that generous businesses are more interesting than selfish ones.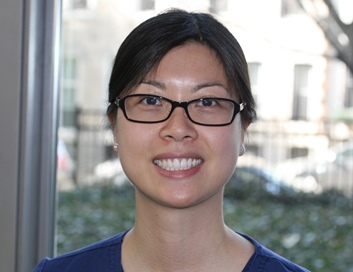 Dr. Kuang is a Philadelphian through and through. She attended Bryn Mawr College, then received her Doctor of Dental Medicine from Temple University Kornberg School of Dentistry, graduating Summa Cum Laude. After graduation, she completed a General Practice Residency in Lehigh PA, and then she was in private practice in Langhorne PA before she decided to join our practice. Dr. Kuang is a member of the American Dental Association and Pennsylvania Dental Association.

Barry F. Sukoneck, D.D.S., F.A.G.D.
Dentist Emeritus
Dr. Barry Sukoneck practiced dentistry in the Art Museum Area for over forty years. After graduating from Temple University School of Dentistry, he served two years as a dentist in the United States Air Force before joining and subsequently taking over the practice of Dr. Samuel Katz. He moved the practice into The Philadelphian in 1979.
Throughout the years, Dr. Sukoneck taught in the General Practice Dental Residency Programs at both The Medical College of Pennsylvania and Albert Einstein Medical Center, where he also served as Chairman of The Restorative Division. He has served as a consultant to Mercy Catholic Dental Plan, The Prudential Insurance Company and Practice Impact, Inc., a dental brokerage company. In 1991 he received a Fellowship in The Academy of General Dentistry (FAGD). Dr Sukoneck is a member of the American Dental Association, the Pennsylvania Dental Association, the Philadelphia County Dental Society and the Eastern Dental Society, where he is a past president.
Dr. Sukoneck has been married to his wife Carol since 1984. Carol, a former middle school technology coordinator and university instructor, is now retired. The Sukoneck's have three daughters and a granddaughter.
Dr. Sukoneck retired in June 2014 of this year. Through announcing his retirement well in advance, we all enjoyed half a year of patients saying their goodbyes and thanking this remarkable doctor for his many years of serving them.
Keep up with Dr. Sukoneck in his retirement!!
barrysukoneck.wordpress.com