Our Business Office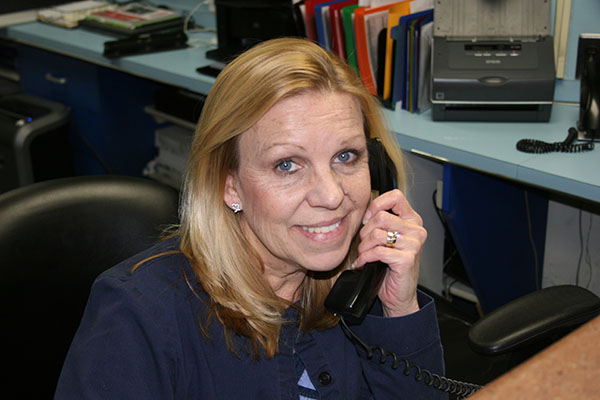 Pat
started in the dental field in 1977 after attending Delaware Valley Academy. Pat changed roles from assisting to receptionist in 1983. She has been working with Drs. Sukoneck and Wilson since January 1990. Pat was instrumental in bringing our office into the computer age.
Read More
Pat is well suited to her position at Sukoneck & Wilson, P.C. where she meets and greets our patients and starts their visits with a warm smile. Delighted to be employed in an office that feels like a second home, Pat is an integral part of our dental family. Over the years Pat has witnessed not only the changes in our office but in our patients and their families as well. She hopes to continue growing with the practice, as advances are made and new developments occur.
Away from the office, Pat loves being a wife to her husband, Dan, and a mother to their three beautiful daughters.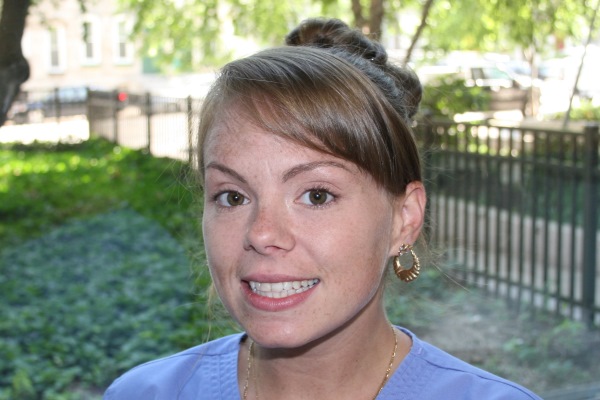 Denise
joined our practice in 2014. Denise attended Furness High School and as continued her education, taking courses relevant to the business field. She has a tenacious philosophy of "Any job I do, I'm going to do thoroughly and well," so you can rely on her to assist you will all aspects of dental care, from treatment to financial and benefit issues.
Read More
Denise is trained as a dental assistant as well as in the business functions of the office, and so you may very well see her working chairside as part of your treatment.
Denise enjoys weightlifting and fitness training, reading and taking her dog on rambling walks through her neighborhood and beyond. She likes to ride her bike through Philadelphia, and enjoys visiting new cities and experiencing new things.
Our Dental Assistants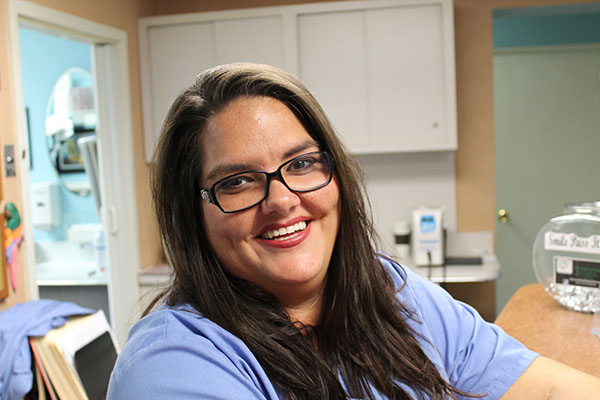 Helen
graduated from Manor College in May 1996. The day after she graduated, she moved to North Palm Beach, Florida, where she worked in a pediatric dental office. She moved back to Philadelphia in April 1997, working in another pediatric dental office. She came to Drs. Sukoneck and Wilson's practice in September 1997.
Read More
Helen bought her first house in the Mayfair section of Northeast Philadelphia in December 2012. She loves the performing arts: theatre, opera and film. She also enjoys reading and doing needlepoint. On weekdays after work, you can find Helen at the Animal Care Control Team (ACCT) of Philadelphia, where she volunteers. On weekends,she takes off for North Cape May, New Jersey. Helen has a mentally challenged cousin, Debbie, with whom she loves spending time. She is also an Independent Consultant with Arbonne.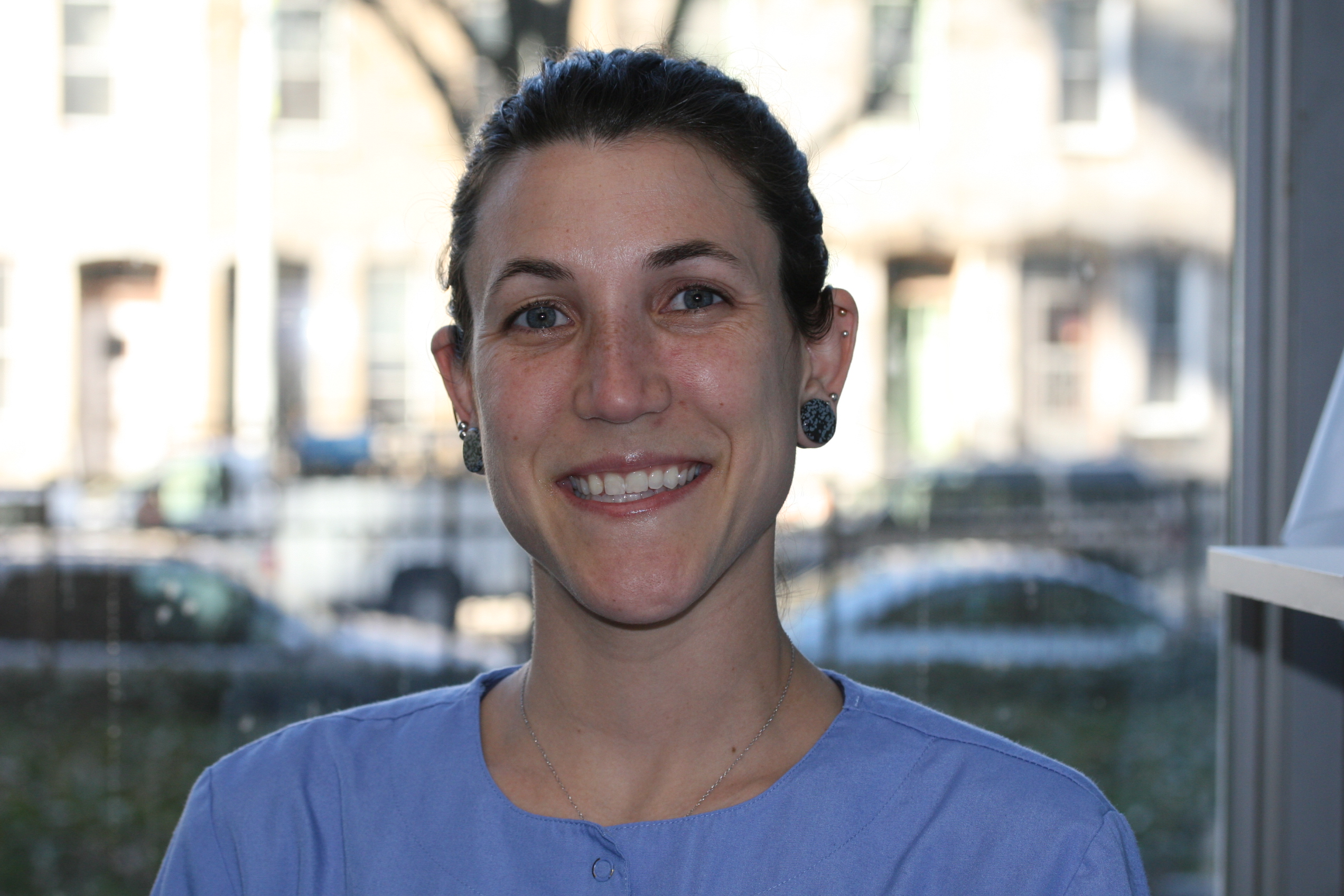 Alicia
a native of Norristown, PA began her career in dentistry after a routine visit to the dentist. She graduated from Manor College in 2003 with a degree in Expanded Functions Dental Assisting. Her career with Drs. Sukoneck and Wilson began in 2007.
Read More
After six years in the field, Alicia finds her career is a satisfying outlet for her creativity as well as an excellent opportunity to work within a diverse environment.
Alicia's life is fueled by the love of her family and friends, by humor, by art and by random projects that she devises such as transforming a remote-controlled car into a cat carrier. In addition, Alicia loves being near the mountains and the beach and loves showing her Philly Pride. She is an accomplished and creative cook and has organized a number of crafts fairs.
Our Dental Hygienists
Maryanne was born and raised in Philadelphia, just blocks away from our practice. She graduated with honors from Community College of Philadelphia as a licensed dental hygienist with an Associate degree in Applied Science. Some of our patients may remember Maryanne as a student from Hallahan in her blue and white uniform, working for us after school every day. She started out filing charts and eventually progressed to helping run the front desk. Now Mare is a valued part of our hygiene team and clinical staff.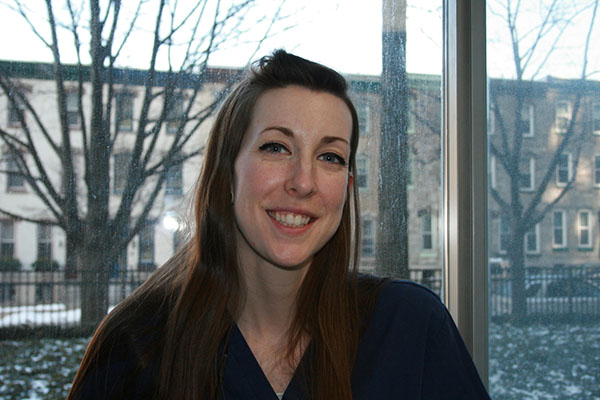 Melissa
is the newest addition to the Sukoneck and Wilson staff. Originally from Washington Township New Jersey, Melissa moved to Philadelphia in 2011 and never looked back. Melissa graduated Cum Laude from Rowan University with a degree in Communications focusing on critical studies of Radio, Tv, and Film. After working for a few years in broadcasting, Melissa decided to return to school to pursue a job in Healthcare. She attended Camden County College, and graduated with honors from the Dental hygiene program.
Read More
Melissa believes that a trip to your Hygienist should not be one that is filled with fear or anxiety and she strives to make every patient have the best possible experience while maintaining excellent oral health.
In Melissa's spare time she enjoys baking , watching movies and spending time with her daughter, Matilda and partner, Bryan. She can also be seen about the city trying new restaurants and looking for all of the adventures Philadelphia has to offer.